Teeth Whitening in Arcadia, CA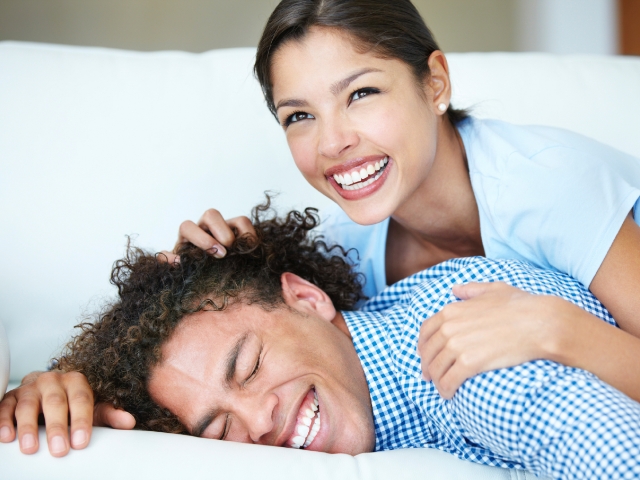 Your smile is one of the first things people see when they interact with you, whether in casual social settings or high-stakes business meetings. So we at Scott R. Adishian, D.D.S. Inc. believe your smile should be radiant!
Teeth whitening is a safe, effective procedure that can boost your self-confidence, and at Scott R. Adishian, D.D.S. Inc., teeth whitening can be done in-office at our Arcadia, CA, location or in the comfort of your own home.
Rembrandt In-Office Teeth Whitening
With Rembrandt teeth whitening, we can dramatically transform the vibrancy of your smile in just one hour! When you come in for your appointment, we'll cover your gums with a protective coating agent. We'll then apply a strong bleaching solution to the surface of the teeth and put you under a special light that will initiate the bleaching process. In the span of one visit to our office, you'll have a dramatically changed smile.
If you'd like to take your whitening kit home and do it yourself, we'll make customized trays for you with prescription-strength whitening gel. Simply put the gel in the trays and wear it for several hours at a time for consecutive days. This way, you can monitor the whiteness and stop when you're satisfied.
We usually recommend a combination of in-office and take-home whitening procedures in order to expedite the whitening process and then maintain it in the coming months.
Take Pride in Your Smile
We at Scott R. Adishian, D.D.S. Inc. want our patients healthy and happy. And that means helping them achieve the beautiful smiles they've always dreamed of having! With teeth whitening and other cosmetic dentistry services, you can smile proudly and become more confident in your day-to-day interactions.
Call us or visit our office to schedule your consultation!
---
In-Office Tooth Bleaching (One Hour)
Teeth Following Whitening and Shaping
At-Home Tooth Bleaching (Trays)