What Is a Dental Veneer?
Dental veneers are small coverings that are bonded to the surface of your tooth. They are a popular option for people looking to make small cosmetic changes to their smiles, hiding blemishes like chips, cracks, discoloration, or darkening. They may also be used to correct the shape of your tooth and give the line of your teeth greater consistency.
Your custom-made dental veneer is stain-resistant and easy on the gums. It also doesn't require as much deconstructing of the original tooth as a crown might. Made of sturdy, beautiful porcelain, our dental veneers at Scott R. Adishian, D.D.S. Inc. are long-lasting and blend in seamlessly with your other teeth.
The Veneer Installation Process
To receive your veneer, you'll come in for two appointments: the preparation appointment, and the installation appointment.
During your first appointment, we'll prepare your tooth for the veneer by taking an impression of it and filing it down. The impression ensures we create a veneer of the right size and shape.
After taking an impression, we'll file your tooth down to ensure there is enough room for the veneer to sit on the surface and be flush with the teeth around it. We may also put a protective temporary covering on your teeth so they aren't damaged in the interim.
During your second appointment, the temporary covering will be removed and your custom-made veneer will be bonded to your tooth. Before placing the veneer, we'll double check that it matches your other teeth as closely as possible in color, shape, size, and luster.
Learn More About Veneers at Scott R. Adishian, D.D.S. Inc.
If you're looking to get rid of those pesky oral cracks and blemishes, our dental veneers at Scott R. Adishian, D.D.S. Inc. may be the right option for you. Call us today to schedule your consultation!
---
Before & Afters
Porcelain Veneers
Chipped Edges on Two Central Incisors
Completion of Veneers on Two Central Incisors
Porcelain Veneers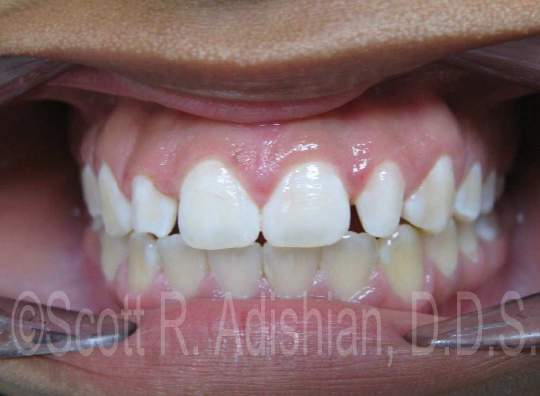 BEFORE: Spaces Between Teeth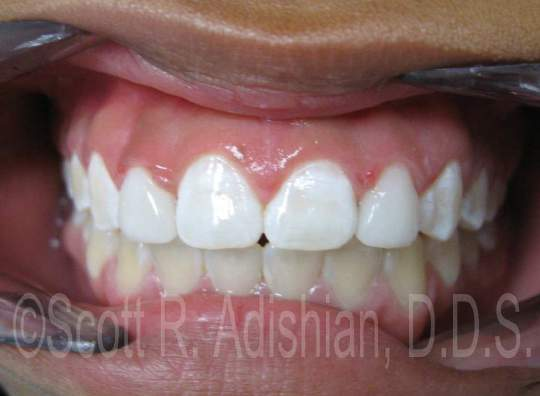 AFTER: Following Porcelain Veneers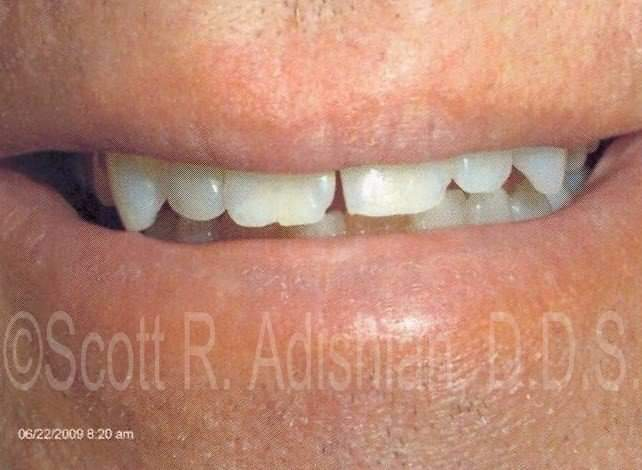 BEFORE: Irregular and Chipped Teeth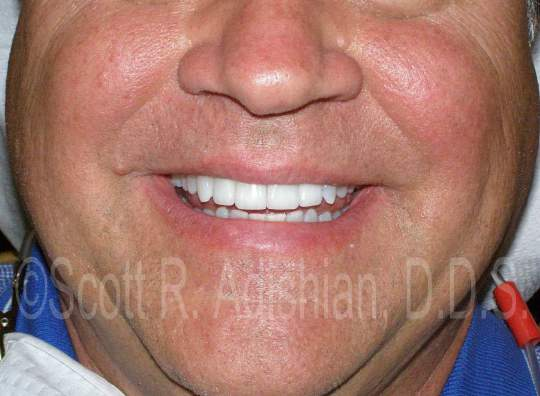 AFTER: Following Porcelain Veneers
Porcelain Veneers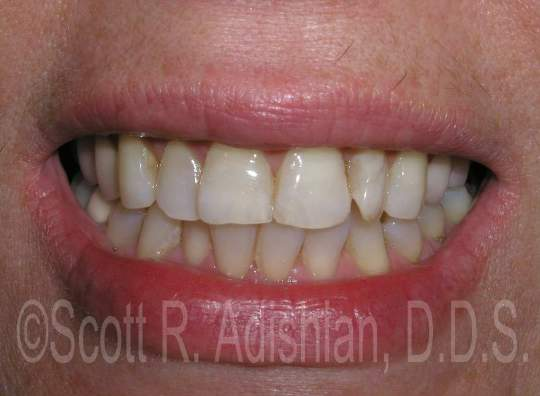 BEFORE: Worn Teeth with Multiple Fillings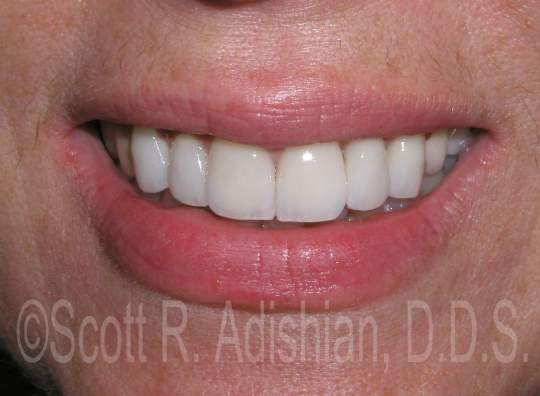 AFTER: Porcelain Veneers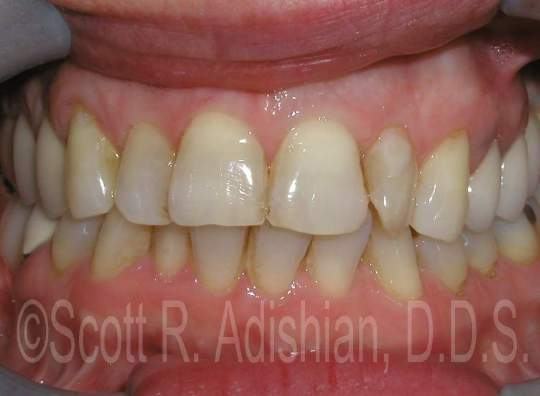 BEFORE: Chipped Teeth with Old Fillings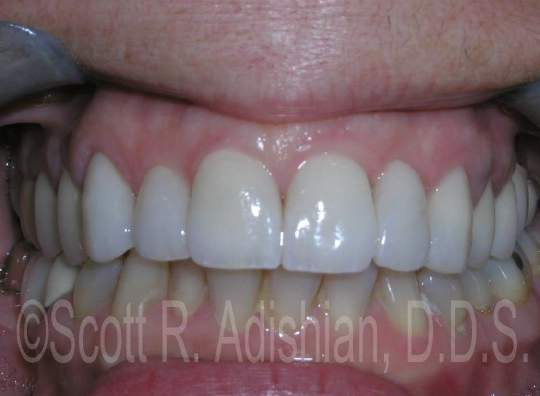 AFTER: Porcelain Veneers