What Is a Dental Crown?
A dental crown is a prosthetic tooth that usually sits atop a dental implant. Our traditional dental crowns are made of beautiful, high-quality porcelain that looks and feels like a natural tooth.
Benefits of Dental Crowns
Our porcelain or ceramic crowns have the translucency and luster of natural teeth, and can serve a variety of functions, including:
Reinforcing a cracked, misshaped, or otherwise weakened tooth.
Providing extra support to a tooth with a large filling.
Fully restoring a worn-down tooth.
To learn more about whether or not a dental crown is the right restorative procedure for you, schedule an appointment with our office!
The Dental Crown Procedure
If you've got a cracked, discolored, misshapen, weakened, or otherwise damaged tooth, a dental crown may be the ideal solution. Here's what you can expect when coming into our office to receive a dental crown:
First, we'll numb the area around the tooth with a local anesthetic.
We'll then take an impression of your tooth—what remains of it—so you we can construct a crown that fits it.
The impressions are sent to our laboratory and the crown is constructed. This process can take up to a couple weeks, and you'll wear a temporary crown in the interim.
When it's time to install your permanent crown, we'll prepare your tooth by cleaning or filing it down as necessary.
Finally, we'll install your permanent crown and you'll have a complete, beautiful smile again!
If you have any questions or concerns about the dental crown installation procedure, don't hesitate to give our office a call. We'll do everything we can to help you feel safe and comfortable throughout the entire process.
Wear a Crown Every Day!
Dental crowns can help you look and feel great. Schedule your consultation today and let's get started!
---
Before & Afters
Porcelain Crowns (Metal-Ceramic Combination)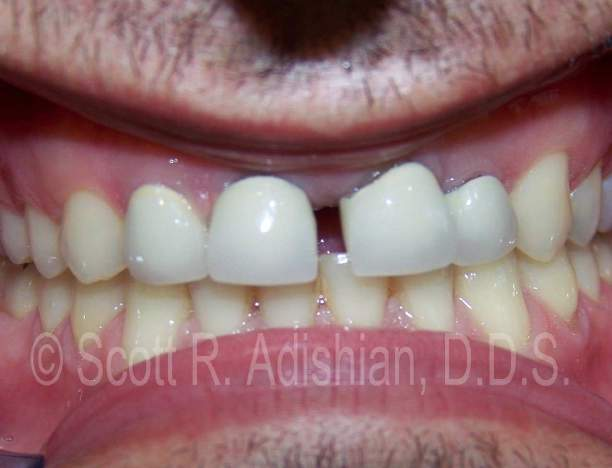 Porcelain Crowns Before Replacement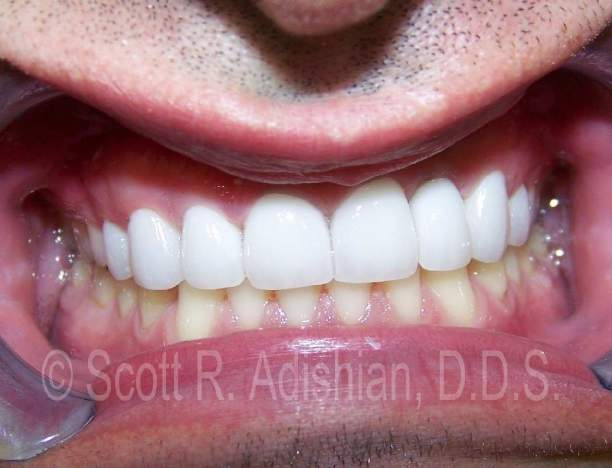 Porcelain Crowns After Replacement
Porcelain Crowns (All-Ceramic)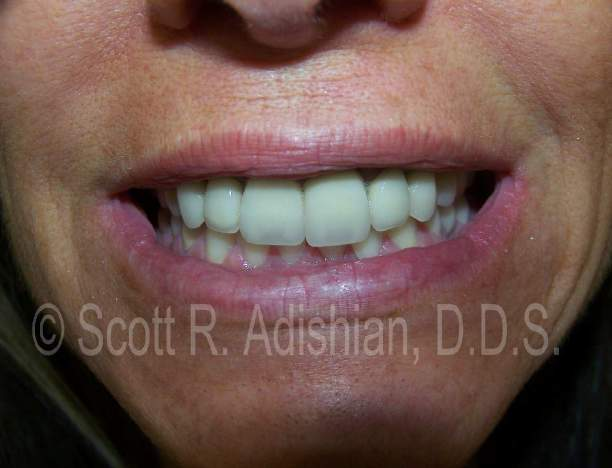 BEFORE: Old Metal-Ceramic Crowns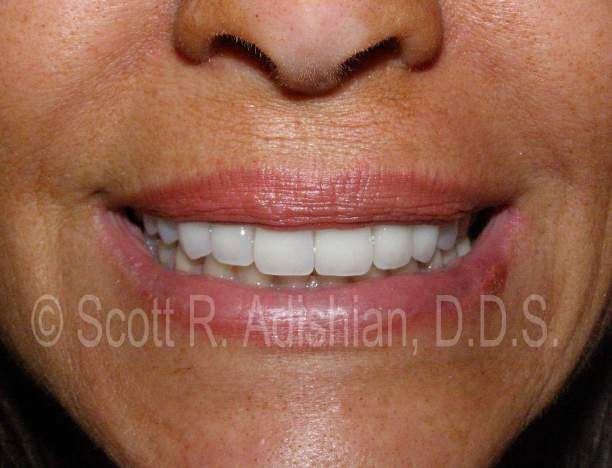 AFTER: New All-Ceramic Crowns
Ceramic Crowns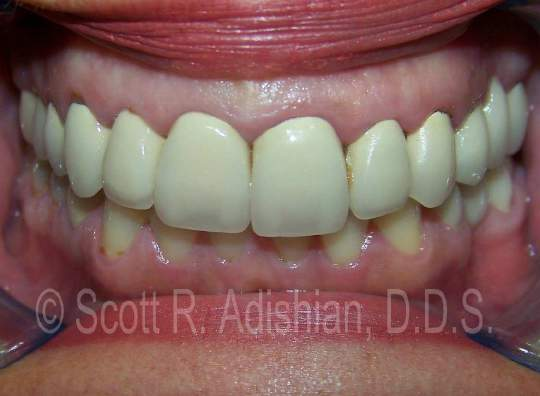 BEFORE: Bulky, Unesthetic Metal-ceramic crowns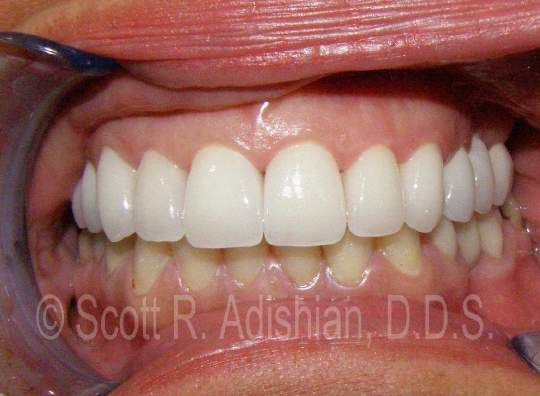 AFTER: All-Ceramic Crowns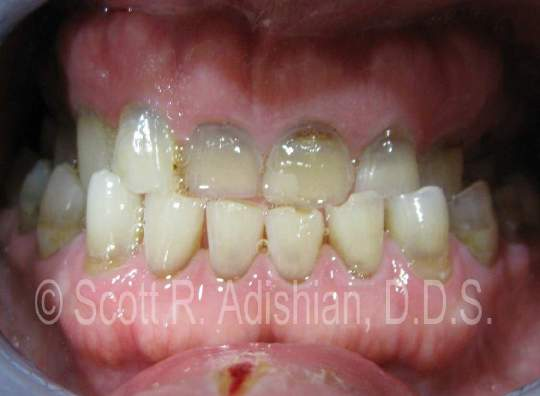 BEFORE: Worn Teeth and Collapsed Bite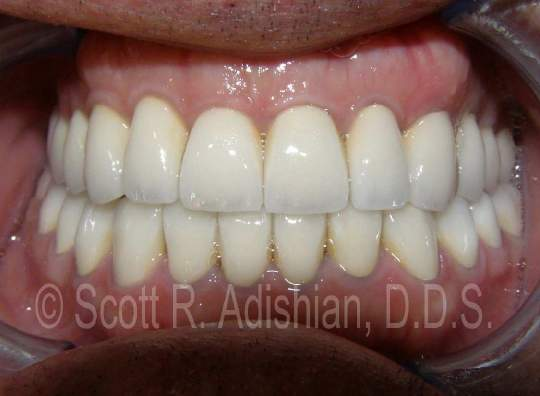 AFTER: Restored Teeth with Ceramic Crowns
Fixed Bridges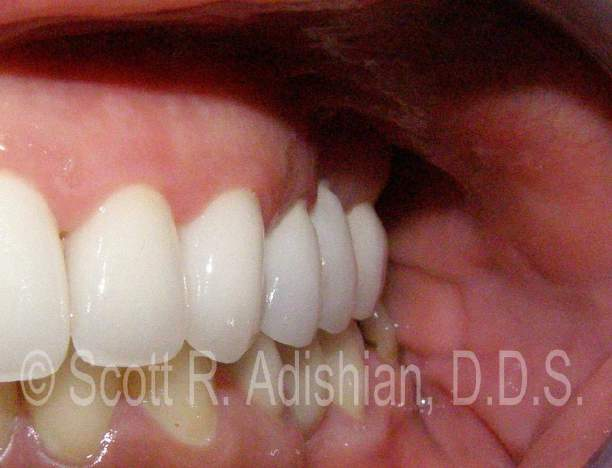 Fixed Bridge Replacing a Single Missing Back Tooth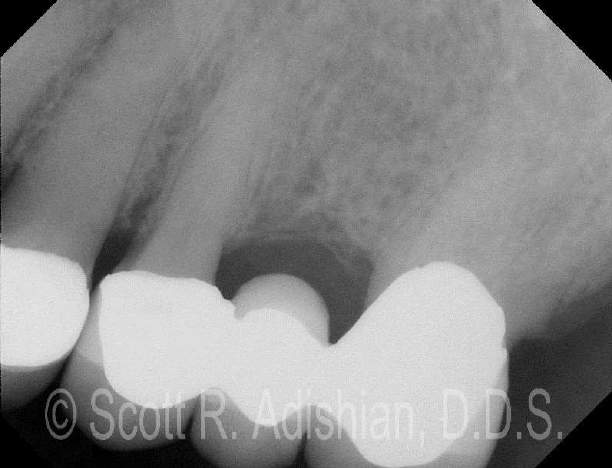 Radiograph of Fixed Bridge Shown